10/19 Updates:

Students have been assigned their Constellation Project. It is due November 5th. I am giving the extra weekend due to 11/2 being a non-attendance for students. Students received a hand out with the directions, it is also posted on Google Classroom. They have had the past 2 Friday in class to research, ask questions, and take notes on their constellation.

5th Grade Project Instruction: https://docs.google.com/document/d/1JxvVRC6RAw3Rlt2kCb_KYER12xD0OWMzhMv9fSmHP4c/edit?usp=sharing
217 Project Instructions: ​https://docs.google.com/document/d/1eB1nITRdw1zIjsY0oWT1jApqFXE1KqXUMqenuJGtv2s/edit?usp=sharing
10/5 Update: Next week we will move onto chapter 2 in our Patterns of Earth and Sky. Our focus question is: Why is the sun up sometimes, but not other times?

Further things we will investigate is the causes of the daily pattern of when we see the sun and other stars.

Next week, students will be given a constellation assignment. It will be due at the end of the month. Next week I will post the project description and details.
Tomorrow, students have an assignment, "Scientific Summer" due. They received a half sheet with directions. They are welcome to hand write or type it. I look forward to hearing about how their summer was scientific :)
Powered by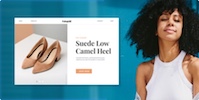 Create your own unique website with customizable templates.