10/19 Updates:

Next week, students will look at one mentor text and the organization of argumentative writing. They will work with a partner throughout the week to create an argument using the organizational concepts we discuss in class. This is in preparation for their final performance task that will begin the next week.

Monday: Begin Wordly Wise 4
Friday: Parts of an argument QUIZ

10/5/18 Updates:

* Today we ended our Amal Unbound unit- the students did a great job discussing theme, plot, characters and the deep concepts embedded within. Next week, we will be moving on to a new unit. The focus will be on argumentative reading and writing. By the end of the unit, students will be composing their own Argumentative essay. I will be sure to post details about assignments as we move through the unit as well as rubrics and descriptors.

* In class on Thursday, most students started their own Epilogue to Amal Unbound. I did not assign it as homework, but am offering it as extra credit if they want to finish it. There is not length requirement. It is due by Tuesday morning and should be turned in on Google Classroom.

* We will begin Wordly Wise Unit 3 on Wednesday
10/1/18 Updates:

Plans for the week:

Monday- Plot Curve and WW2E are homework
Tuesday- Finish our discussion on the themes of the novel and begin Quote Quilt Project; Homework- Choice Board projects
Wednesday- Rewrite WW2A with alternative words; Continue to work on Quote Quilt in class; Homework: Choice Board Projects
Thursday- All 3 projects are due; Homework: Wordly Wise review
Friday- Showcase projects and Wordly Wise Lesson 2 test
Week 9/17 :

Homework and plans for the week:
Monday- Chapters 19-20
Tuesday- 21-24 & Response Question
Wednesday- Chapters 25-27
Thursday- Wordly Wise Test Lesson 1, Chapters 28-30
Friday- Short Quiz on chapters 16-30

* Students have been assigned a final project for Amal Unbound. There will be no final test, but a compilation of projects. We will complete a quote quilt in class as one project, and students are to choose 2 more projects from the "Choice Board" that was distributed to them. All projects are due Oct. 4th. They will showcase them on Oct 5th in class- I look forward to seeing their creativity! There projects can be completed in any avenue (slide, doc, poster, hand written, etc).

Week of 9/10:
Students are to review the following chapters. There will be a short quiz Friday covering chapters 1-15.
Monday- Chapters 7-8
Tuesday- Chapters 9-10
Wednesday- Chapters 11-13
Thursday- Chapters 14-16

We started our first Wordly Wise unit today!

I hope that the 5th graders enjoyed reading Amal Unbound this summer. It is a phenomenal book that supplies its readers with a perspective of resistance and justice. We will be able to connect the book to several texts we read throughout the year. I am so excited to discuss and analyze this book during our first month together in school. Please make sure that your child brings their book to school every day for the month of September.
Powered by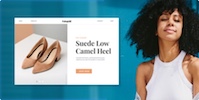 Create your own unique website with customizable templates.