11/9/18 Updates:

Happy Friday! This morning introduced us to the winter weather ahead. We started the day off sharing winter activities we enjoy doing- a lot of neat traditions and activities were learned. We had a great week in 217- the students presented their Constellation and they did a wonderful job.
Updates for you:
* No School next week Monday- Veterans Day
* Wednesday is Report Card Pick Up- Below are the links to the 5th grade teachers. There is not school for students on this day.
* As the weather is turning, we encourage students to start bring coats, hats and gloves to be prepared for recess.
* Please check out my reading/writing and science tab for updates

Have a great 3 day weekend :)
Dear 5th Grade Parents,
Please see the note below for Parent Teacher Conferences on November 14th.

Quarter 1 Parent Teacher Conference

​Teachers will be setting up team conferences for students/parents that they would like to meet with as a team first.
Sign-up Genius websites will then be shared so that each parent may set up one ten minute conference with one of your child's teachers if you so desire. Your conference does not have to be with your child's homeroom teacher.
Report cards will be available for all 5th grade parents during the Report Card Pick Up in the 2nd Floor Annex Hallway. Parents may pick up their child's report card from a Coonley staff member prior to the conference.
If your child is progressing and you are communicating with their teachers, you may pick up your child's report card as no conference would be required.
It is our hope that parents and teachers will have ample opportunity for discussion and that this process will avoid long waiting times and be respectful of your time. Please visit the teachers' classroom websites to access the Sign Up links.
Mrs. Butala :
https://www.

signupgenius

.com/go/20f0f44aea92fa7fb6-quarter2
Mrs. Parsons:
https://www.

signupgenius

.com/go/30e0e4aa8af2ea1fb6-3rdquarter2
Mrs. Sugrue: ​
https://www.

signupgenius

.com/go/10C0B48AEA622ABF94-mrs1
10/26 Updates:

Another great week in the books for our classroom. The students focused on writing an argumentative essay with a partner this week. They are really into the writing process, therefore I did not give the reading/writing quiz today but will be moving it to Wednesday. It will count towards reading and writing. Our classroom has done an awesome job collecting socks for Socktober- keep it up!! Here are reminders for our classroom:

* Socktober ends next week- you can keep sending in donations
* Reading/Writing quiz is on Wednesday
* Quarter 1 ends Thursday, Nov 1st- all late work must be turned in by Wednesday
* There is no school on Friday- Nov 2nd due to School Improvement Day
* Wordly Wise Test 4 is on Thursday
* Field trip slips and payment are still being collected- you can pay online (please make a note on slip if you choose that option)
* Halloween party is Wednesday afternoon- students in 5th grade are not to wear costumes but we will celebrate with a fun party!
​* Constellation project due Nov 5th

Have a great weekend and Happy Halloween!
10/19 Updates:
Happy Friday! We had a great week in Room 217! Our argumentative reading/writing unit is off to a great start! The students are doing a wonderful job analyzing mentor texts, writing their own mini arguments, and having lively debates with each other. Next week we will focus on the organization of argumentative writing. Here are 5th grade updates for you:

* Students brought home picture day forms this week. Please look at the due dates for ordering. Please place orders by October 22. Retakes and pictures with siblings will take place on October 23rd.
* NOTE ON MATH HOMEWORK: Starting this week, there will be one weekly homework grade. If all homework from the week is completed = 100%, missing one homework = 85%, missing two homeworks = 75%, missing three or more homeworks = 50%
* Constellation project is due November 5th. Students received a hand out with the project parts and it is also posted on my Science Tab and Google Classroom.
​* Field Trip Nov. 5th to Facets for Children's Film Festival, trip slips will be coming home next week

Have a great weekend!
Social Studies Update:

​Chapter 2 Early Hominids - Test Friday, October 19

The classes have been studying early groups of humans. They have identified difference capabilities and we've discussed how these qualities have impacted their survival.

This Friday (10/19) students will be taking their Chapter 2 test. They have notes to study from (check blue folder) and should pay attention to the following:

the scientific name and nickname of each group of hominids,

information about where and when your hominid lived and an understanding of the

hominids' important capabilities.
10/15/18 Updates:

5th grade did an awesome job at Pride Stride! It was fun to watch and participate with them.

* Beta Club is collecting items for an animal shelter
* Student Council is collecting socks for the North Center community
* Box top collection is due October 19th
Please donate if you can!

* Wordly Wise test on Thursday.
​* Ongoing Constellation project- due at the end of the month

10/5/18 Updates:
We had a great week in 5th grade! I was absolutely blown away with the amazing
Amal Unbound
projects that were showcased today. The kids creativity and dedication to work astounds me and I am so happy to be a part of it this year. Please check out my Twitter for some highlighted photos. Here are some important updates:
* No school on Monday- Columbus Day
* I will be administering the REACH assessment reading test on Tuesday to room 217 students
​
* Progress Reports come out on Wednesday
* There will be a Lock down drill on Thursday at 9:00 am to review classroom and building protocols
* Pride Stride is Friday, October 12th
* Please check out my other tabs for updates on Reading, Writing & Science
-------------------------------------------------------------------------------------------------------------------------------------------------------------------------------------------------------
10/1/18 Updates: Happy October! Here are some important updates for our class:

* Pride Stride is 10/12- please check the Coonley blasts for information on how to sign up
* Students in band have been doing an awesome job getting to their lessons during the day- keep it up!
* Amal Unbound is concluding this week- check my reading tab for final projects.


Drama
Club!
We are excited to get our Fall/ Winter

Drama

Club

for 5th, 6th, 7th, and 8th Grade started for the 2018/2019 school year.
The purpose of the

Drama

Club

is to learn about acting, play production, and stage work. Students will work on scenes and plays that are not taught during the regular

Drama

class.
The

club

will work on creative thinking skills, encourage teamwork, and provide students with enriched learning experiences in the area of performing arts.
Drama

Club

will meet once a week after school in the Drama Room
Sign Up for

Drama

Club

!
Interested in joining
Drama
Club
? Want to know what
Drama
Club
is all about? Click the link below to learn about this performance opportunity at Coonley!
Drama
club
will be every week: 5/6 Wednesdays starting October 3rd
7/8 Thursdays starting October 4th
SIGN UP HERE: https://goo.gl/forms/9kBQXoeJ4dZ5z6PA3
Any questions, email or visit Ms. Metz (
mamelissa@cps.edu
) ​
9/21 Updates:

** Tuesday, September 25th is picture day!
** Wednesday, September 26th we have an author visit at 10:00 am

Have a great weekend!!

9/14 Updates:

Happy Friday! I hope everyone had a great week. Thank you to everyone that came to Open House- it was wonderful seeing everyone and sharing plans for the year. Here are updates for next week- have a great weekend!

​* Picture Day is September 25th
* 5th grade will be having a visit from a local author, Keir Graff, http://www.keirgraff.com/ on Wednesday, September 26th
* Send in school forms

Open House is tomorrow!
Time: 6:00-7:00
Where: 2nd Floor Annex

You are encouraged to follow the schedule below which is similar to the schedule your child follows. This will allow you to meet each of their teachers.

6:00-6:20 Meet in 217 for Homeroom & ELA
6:20-6:40- Meet in 211 for Math
6:40-7:00- Meet in 217 for Social Studies and Science
** Students will complete the Fall MAP testing this week:
- Tuesday, September 11th we will test ELA from 10:15-12:15
- Wednesday, September 12th we will test Math from 1:30-2:30

9/7 Updates: What a great first week we had in 217 and 5th grade as a whole! I am really enjoying the 5th graders and the discussions we are having in class. Thanks for a great week!! Here are some important updates for next week and looking forward:

* Students are to bring Amal Unbound every day for the next 3 weeks.
* 5th grade will be having a visit from a local author,

Keir Graff,

http://www.keirgraff.com/ on Wednesday, September 26th
* Please continue to send in school forms, thank you so much to most of you, who already have :)
* Students need to bring their recorders to music next week, bring $3 to class if they need a new one
* Open House is next Thursday, 9/13 from 6:00 (next week, we will post a schedule for the evening)
* Picture day is Tuesday, September 25th

Have a great weekend!
​
The first day of school is Tuesday, September 4th! Students are to line up outside on the turf field by our classroom number- 217. Students can bring a snack starting Tuesday. We will have snack at 10:00 every morning. Please send a healthy, non- nut based snack . Attached is a suggested snack list. I am looking forward to seeing everyone on Tuesday. Have a wonderful Labor Day weekend!
Hello 5th grade parents! Welcome to the 2018-2019 school year. I am looking forward to a wonderful year with the new 5th grade students! I hope that everyone had an awesome summer and are getting ready for a fantastic school year. ​Tomorrow at Coonley, we are hosting a "Meet the Teacher" event from 3:00-5:00. Students and families are welcome to my classroom so that we can meet and drop off any supplies. I hope to see and meet many of you tomorrow! Enjoy your Labor Day weekend!!
Powered by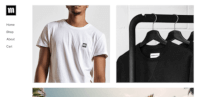 Create your own unique website with customizable templates.